The Indian e-sports and live streaming platform founded in 2018, Loco will use a subnet or subnet Avalanche (AVAX) to develop its Web3 products. Recently, the company beat a sector record and regional, raising $42 million. It's about largest amount raised in a Series A round, in the history of gaming in India and Southeast Asia.
Loco and Avalanche: an estimated future of 48 billion dollars
According to a ticket of February 21 from Avalanche on its Medium, Loco wants to launch Web3 products, which will create new forms of experience for its users, using a subnet or an AVAX subnet.
In details, Loco wants to use the Avalanche subnet to launch collectibles (NFTs) and fantasy leaguesa sector whose revenues amounted to more than $22.7 billion last year, to reach the $48 billion in 2028, according to Avalanche.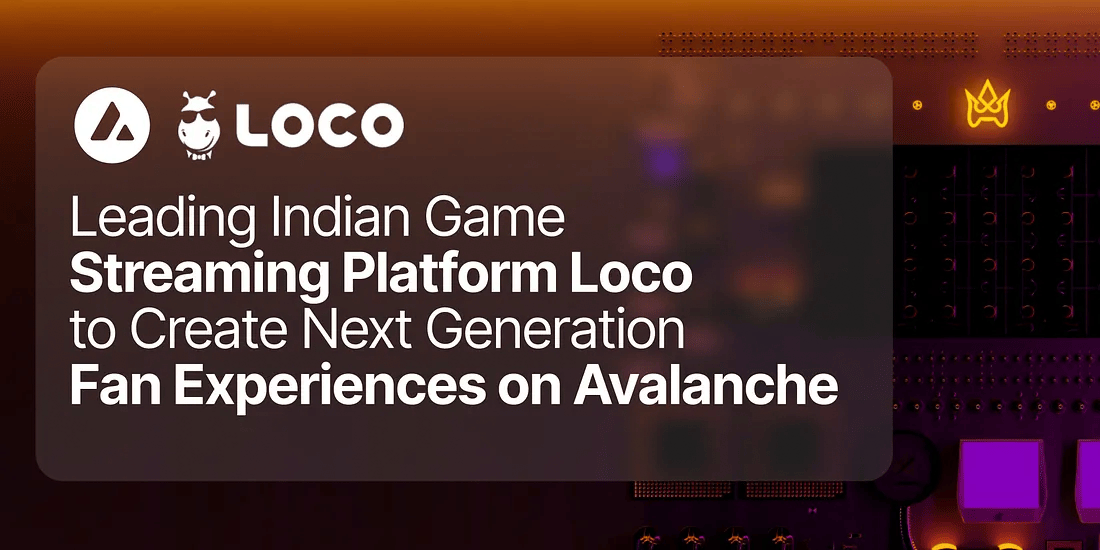 Avalanche: the performance of a network at the service of gaming
By choosing Avalanche for the launch of its Web3 products, Loco benefits from the flexibility that the platform smart contracts offers developers, and technical performance of the AVAX blockchain.
Thanks to the Avalanche subnet, Loco will be able to personalize its sovereign AVAX subnet, depending on its needs and user base, because a subnet has its own rules regarding its own members and its tokenomics. In terms of performance, Loco will benefit from costs and one transaction latency relatively weak on Avalanche.
Regarding this last point, the president of Ava Labs, John Wu, indicated that " Web3 gaming is a fantastic use case for Avalanche's Subnets ". Avalanche's subnets would be " the only solution capable of consistently handling heavy traffic ", which helps to preserve the user experience, avoiding waiting times or high costs.
Loco joins the Avalanche Multiverse program
Besides this use of an AVAX subnet to develop its Web3 products, Loco has also joined Avalanche MultiverseTHE program Avalanche Foundation subnet adoption fee that can reach up to $290 million.
This program aims in particular to support games based on blockchain, decentralized finance and NFTs. In this context, Ava Labs will help Loco, via the Avalanche Multiverse program, in the launch of its collectibles market platform.
The Avalanche ecosystem thus welcomes a new partner in the field of Web3 games in Asia. Last year, the smart contract platform had tied a partnership with the Japanese video game giant GREE, via its branch BLRD. The blockchain therefore confirms, despite the crypto winter, to be solid as a rock, ready to cross this polar period serenely.
For you, blockchain technology, cryptocurrencies and NFTs will soon be at the heart of everyone's daily life. You can expose yourself to Bitcoin, Ethereum and other tokens on the rising exchange. Register now on eToro and start familiarizing yourself with this ecosystem (commercial link).