What are the best Cardano stake pools? Just like I did for the best Cardano projects, I would like to go through a list of Stake Pool Operators (SPOs) trying to change the world. Why are stake pools that important, why do they matter? Stake pools are absolutely central for the Cardano network, they are the heart of the ecosystem: publishing blocks but more importantly structuring a parallel economy by the people for the people outside of centralized exchanges.
That's the cute way to put it. In reality, there is an absolute emergency to escape from a deadly empire composed of VCs, central banks, powerful trusts and family offices who decide where the money flows and why it flows where it flows. The stake pools below are the beginning of a legacy, a map of the solution to give to our children as a crypto toolbox to tackle all the challenges the world is already facing. It's a dose of hope in the middle of a brutal civilisational collapse.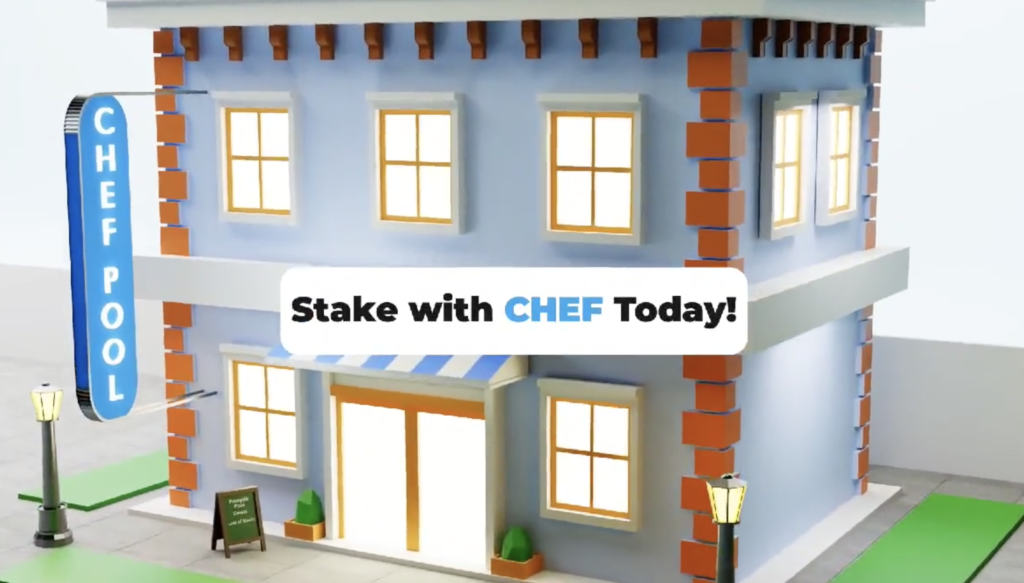 An actual chef and a tech guy who happen to be brothers, had the idea of creating the chef-pool. Their stake pool aims to be a part in decentralizing all transactions and support the Cardano project. They have been involved with Cardano since 2017 and they are truly passionate about the change that can bring to our future, banking and the overall financial system. Based in Vancouver, this pool will be proudly fundraising 50% of each epoch's margin into the action against hunger in Africa fund.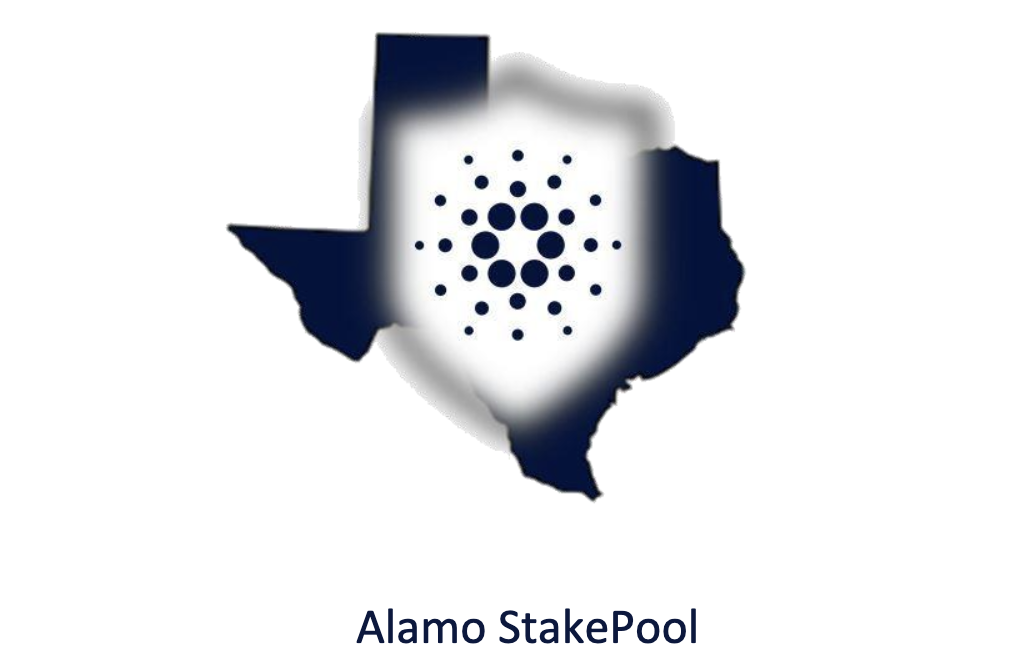 The Alamo stake pool is a small pool of 145 delegators at time of writing. It is targeting strong security. Based in Texas, operators have decades of cybersecurity experience undergoing the painstaking process of hardening and securing server infrastructure and information systems for the Department of Defense. In the spirit of IOHK & Cardano's "do it right he first time" mentality, Alamo Stakepool operators personally handle the security controls in physical security. A perfect decentralized choice for your ADA and one of the best Cardano stake pools.
CarPool is dedicated to driving blockchain adoption through education. The CarPool stake pool commits 10% of operator earnings towards two non-profits and supports the development of the CarPool Education System. Also, CarPool Education provides LIVE & Interactive learning workshops, courses, and individualized consultation for learners, organizations, and community businesses. CarPool educators deliver a wholistic approach to understanding the philosophical and social underpinnings of this technology while teaching every learner how to interact with this revolutionary technology safely and securely. CarPool Education also aims to bring delegations and revenue to all single-pool stake pool operators through its unique onboarding system.

The Psilobyte pool is a hybrid baremetal/cloud Single Pool Operator from Edmonton, AB. Canada committed to owning only one pool to help Cardano decentralization. Their mission is to help the community grow, and they are happy to provide technical assistance and help develop community projects. They are involved with various projects like Cardano BSD Alliance, TosiDrop, Koios, and more. They also love helping fellow SPOs, and run testnet pools [PSBT] to help test all the latest Cardano features! Active on Twitter @877PSBYTE6 for assistance. They also drop tokens from time to time to their valued delegators.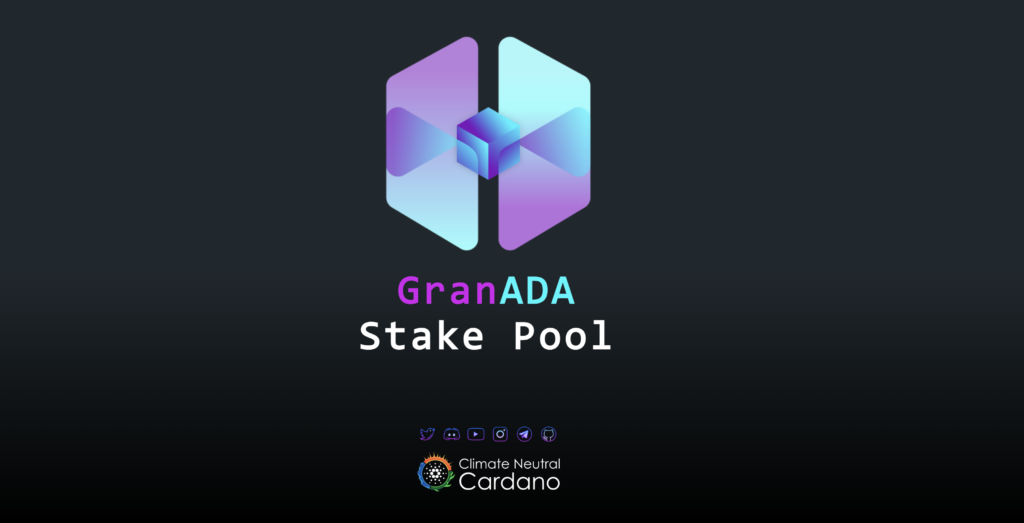 The GranADA stake pool is a truly decentralized stake pool running on private bare-metal servers. Their computers are hosted in Switzerland and powered with renewable energy. They supported the Cardano Forest and they currently donate 25% of their pool rewards to the CNC Ala project to compensate the carbon footprint of the Cardano network. They also contribute every month to the WFP to help families in need: one of the best Cardano stake pools out there!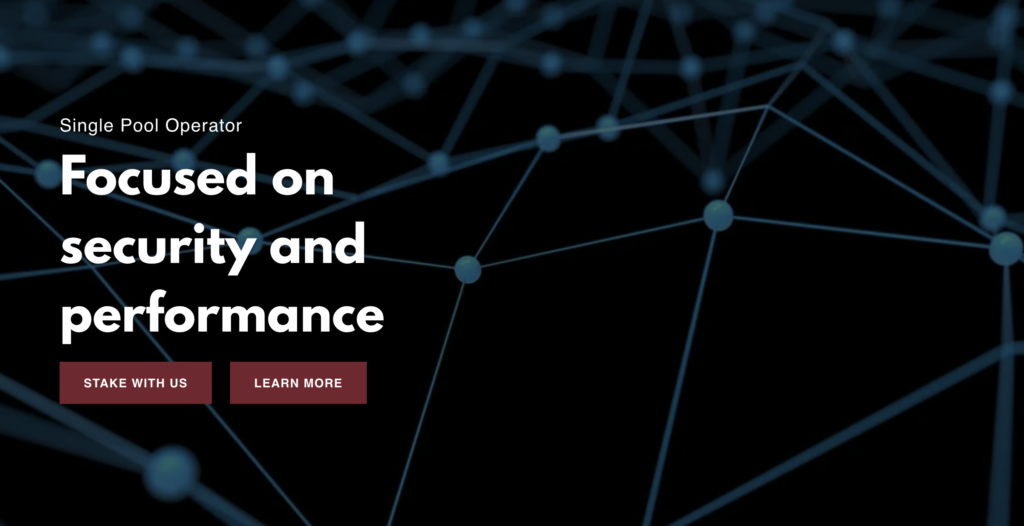 The Scene Stake pool is a security focused SPO is run by a technically proficient operator, running on high-performance hardware with diverse relays. They currently operate four relay nodes, ensuring maximum uptime. Why do they run a Stake Pool? Simply because they believe in Cardano's mission.

The Foster Pool is running a single pool (currently very tiny pool) with 2 relays and a block producer on bare metals. Their team consists of two people: a data scientist and a highly experienced programmer. Their mission is to help one of the most vulnerable parts of our society, which is foster kids. They participate in the "CASA volunteer program" at the moment, and planning to help the kids in the system with donations from pool rewards in the future.
8. Maluiin Stake Pool (ticker: MALU)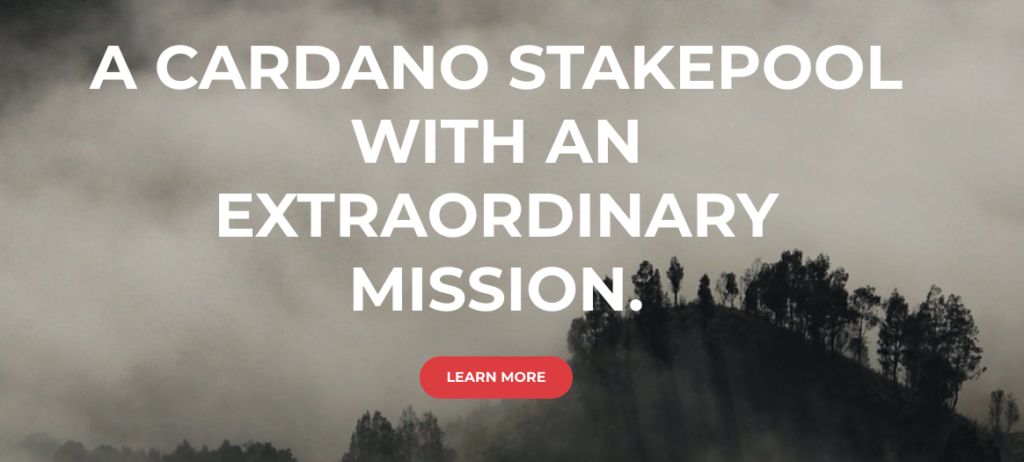 A mission driven pool to connect the unconnected in West Papua, Indonesia. We aim to bring free internet to remote villages to be powered with renewable hydro electricity to remove dependence on difficult to transport fossil fuels.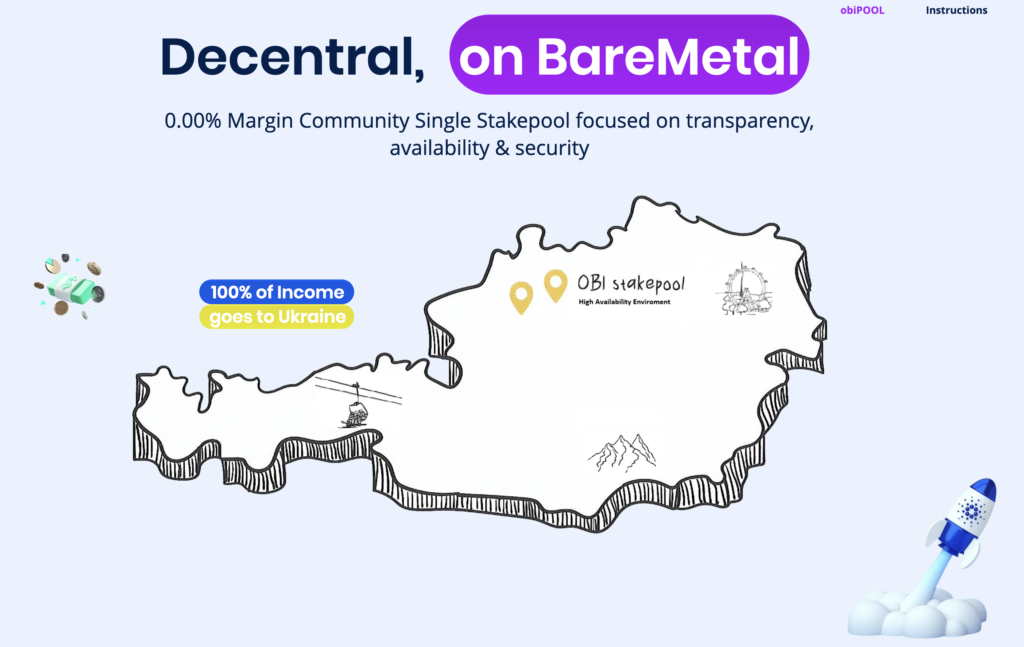 The OBI pool is a SPO running a redundant baremetal Infrastructure in two datacenters in Austria. They take 0% fee from your DelegationRewards and they donate 100% of their OperatorRewards to Ukraine for Medicine/Durable Foods trough http://nachbarinnot.orf.at (Austrian reliefAct).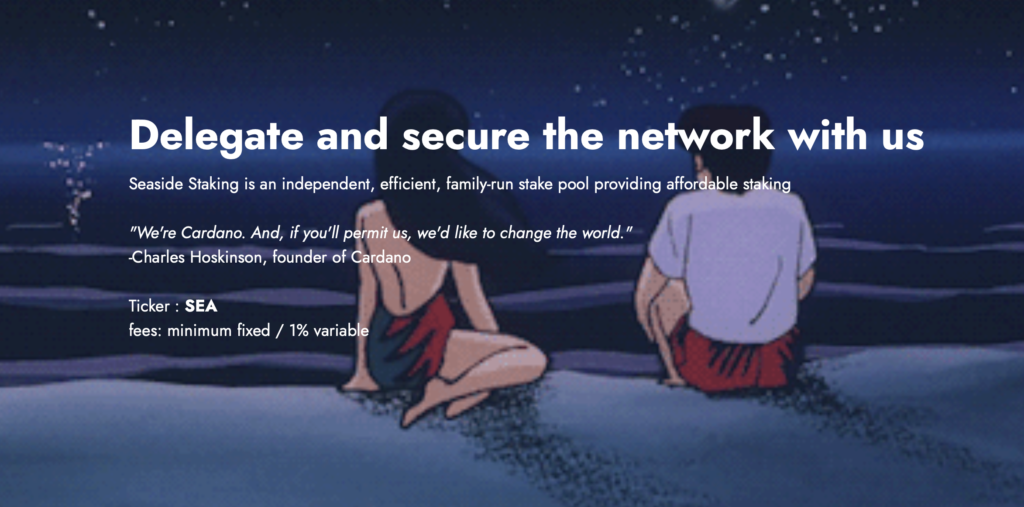 The Seaside staking pool (ticker: SEA) is an independent, efficient, family-run stake pool providing affordable staking. Seaside Staking is an official member of the Armada Alliance. The alliance was formed to achieve true decentralization by promoting and enabling the use of eco-friendly low power ARM and RISC-V processors. The most common example is the Raspberry Pi 4, which Seaside Staking uses for one public and one private relay.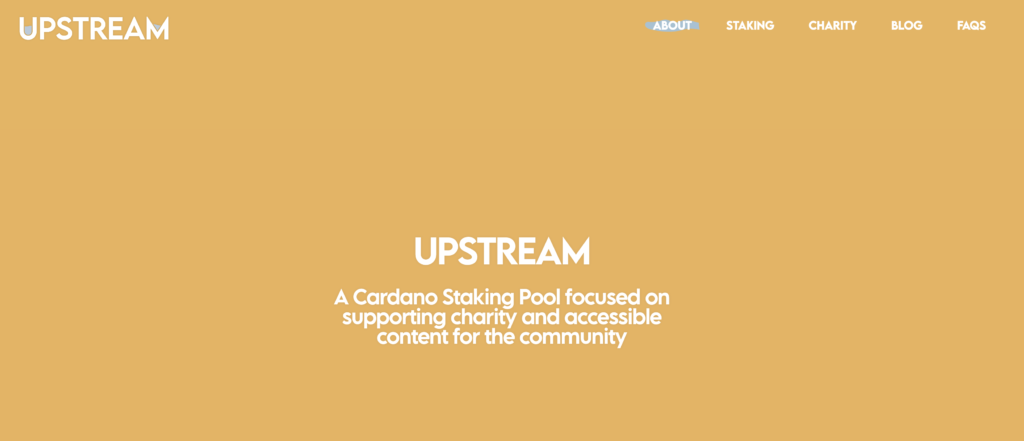 The Upstream pool (ticker: UPSTR ) is an ADA staking pool dedicated to providing the Cardano community with a reliable and lovingly maintained node 24/7. Simple, accessible financial education is at the heart of their decisions, helping you to join their journey to become financially independent Upstreamers! Their pool is running on 100% renewable energy. Giving 30% of their operator profits back to charities and community driven projects. One of the best Cardano stake pools in the UK!
Adria Pool is trusted high-performance ZERO fees Single Stake Pool that has been operating for 1 year on the Cardano mainnet and is a member of Cardano SPA and xSPO Alliance. Pool is contributing to Cardano community through various project. They are educating people in SE Europe (Balkan region) about Cardano and our mission. On development side they are providing an API for Cardano Blockchain Insights (@InsightsCardano) – Twitter. Recently they started new project for insights in to dApps on Cardano network. Website that we are developing is http://dappsoncardano.com – where users can get lot of infos and metrics for dApps. It's a great place to browse through the dozens of Cardano dapps and discover new ones.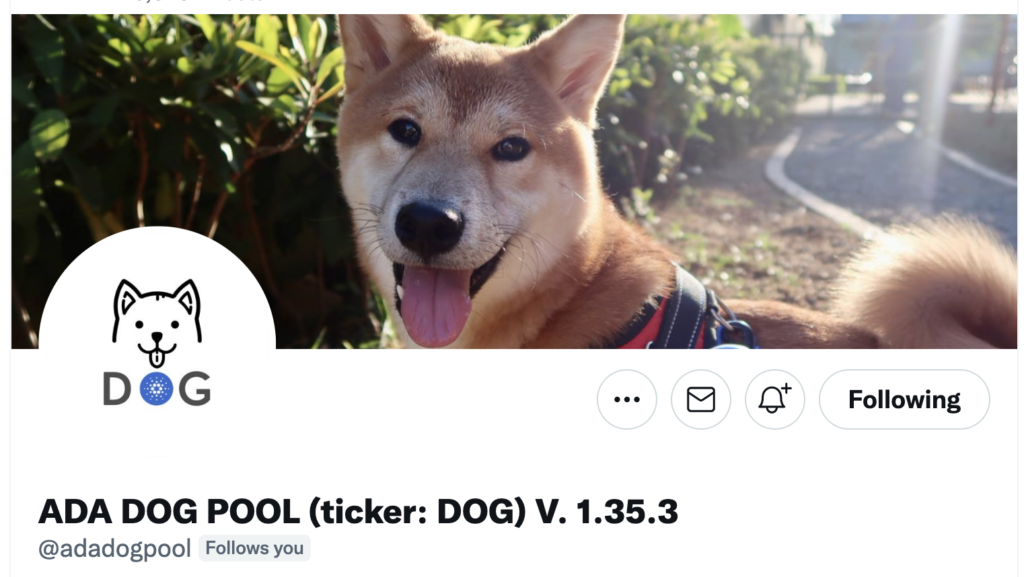 The DOG pool is a group of passionate dog lovers from different countries who also love the mission of Cardano, a project with principles and great academic rigor in the blockchain that aims to generate positive global change and activate a new era of sustainable innovation to distribute around the world. They believe that Cardano can make a better world not only for human but also for animals! Dog Pool will contribute monthly part of the rewards to different canine charities. One of the best Cardano stake pools supporting animals!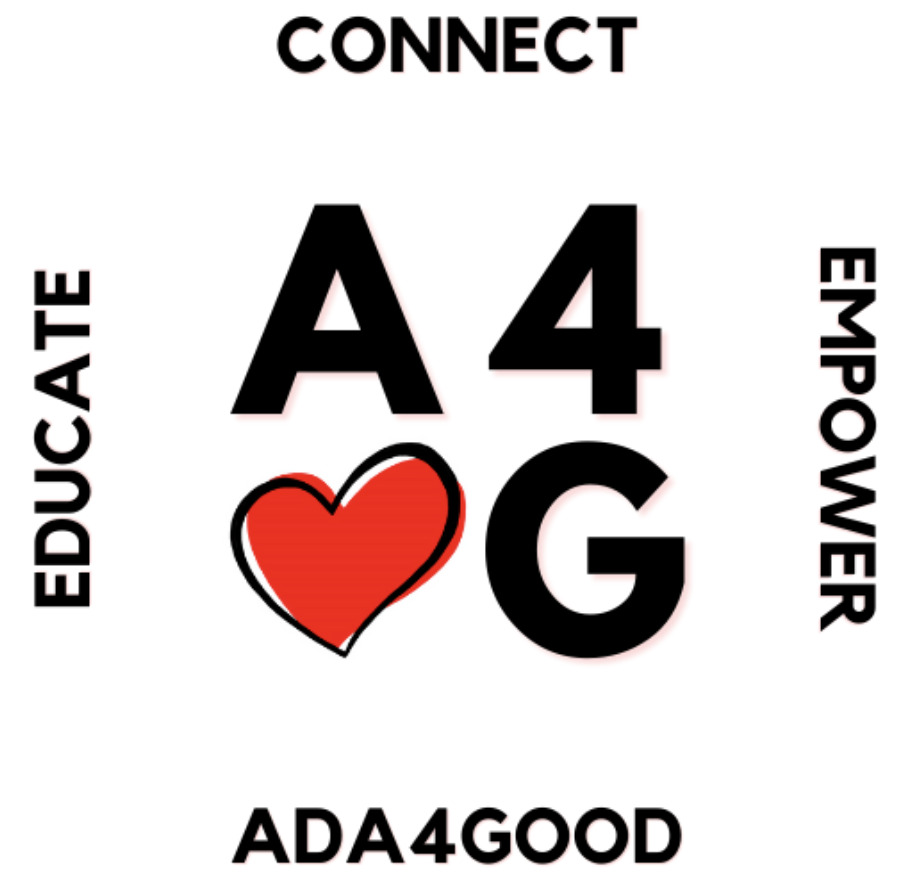 ADA4Good pool's mission is to "Educate, Connect and Empower" children. We support Cardano and World Mobile so that these unbanked and unconnected children can become connected and empowered! This is why we invest in and support both projects by creating awareness for them and by also hosting our own WMT Earth Node WMT4Good (https://twitter.com/wmt4good). Last but not least, these children need to be educated so they have a better chance of seizing the opportunities provided by these systems. That is why we donate to save the children.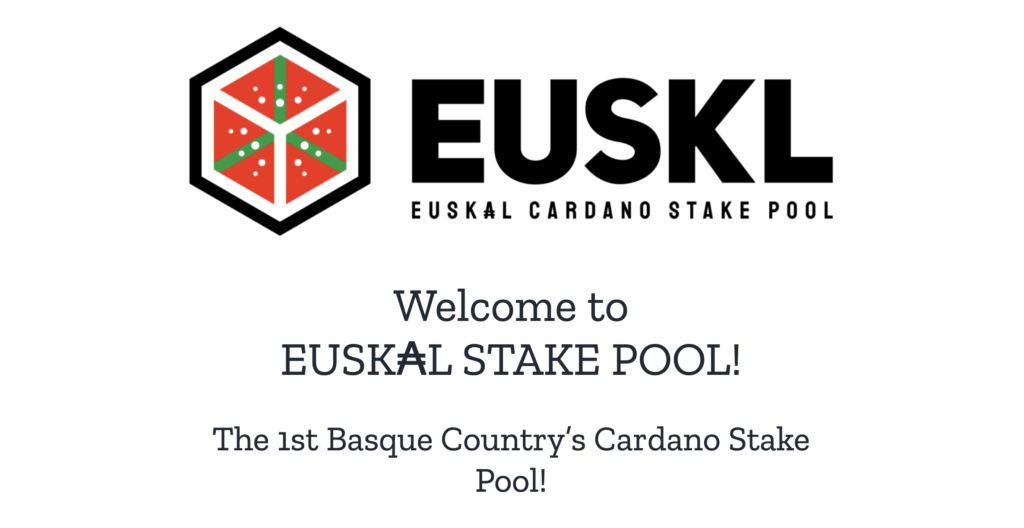 The Euskal pool is powered and maintained by IT Professionals with more than 18 years experience. Their main mission is very simple: the Cardano mission. They are a 0% margin pool and proud members of the Cardano Single Pool Alliance (CSPA). Their hardware infrastructure combines cloud-based (main) and in-house environmentally friendly servers (failover), ensuring 99.99% uptime.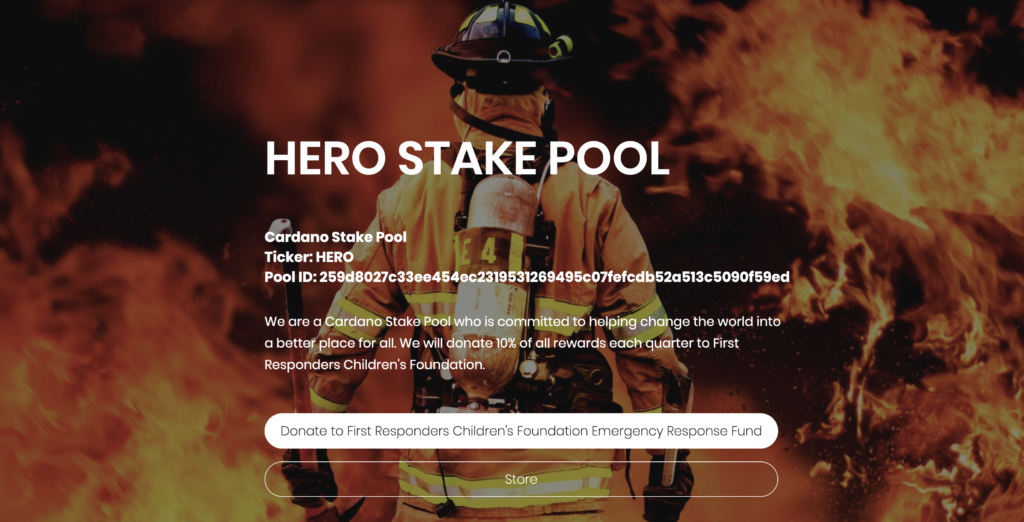 The HERO pool is a Cardano Stake Pool which is committed to help changing the world for the better. They will donate 10% of all rewards each quarter to First Responders Children's Foundation.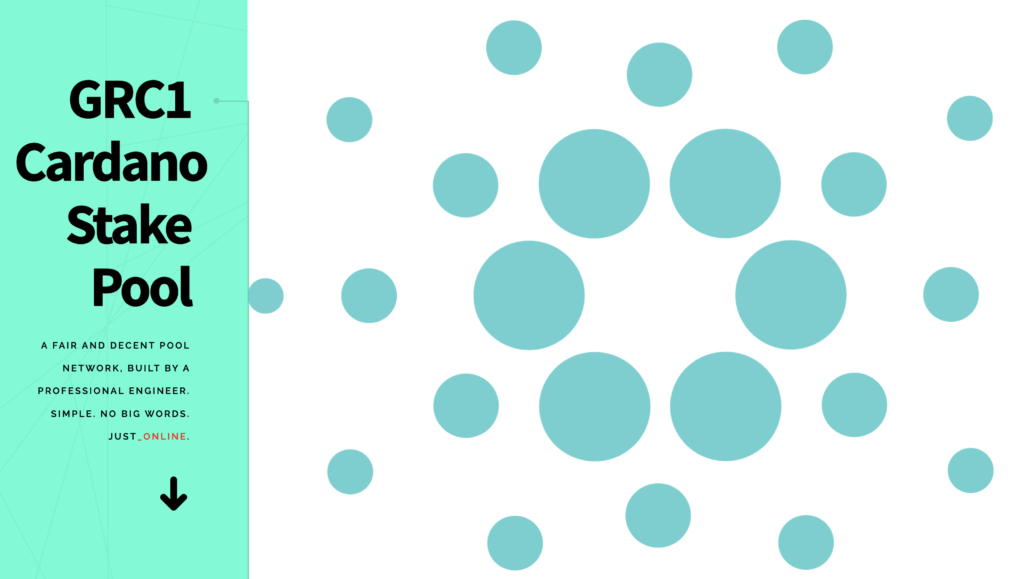 A fair and decent pool network, built by a professional engineer. Simple. No big words. Just online.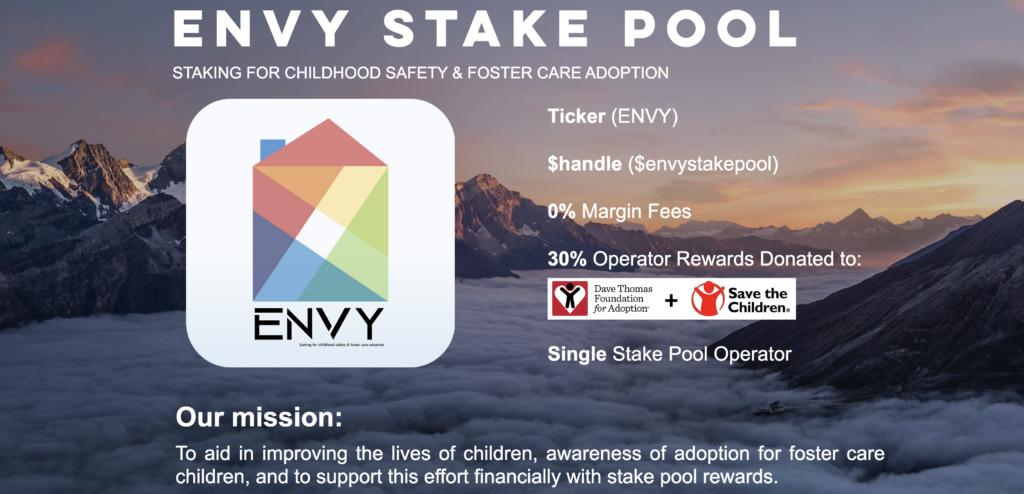 Their mission: to aid in improving the lives of children, awareness of adoption for foster care children, and to support this effort financially with stake pool rewards.

HUG is a community and mission driven stake pool, operating since epoch 262. They offer extra tokens on top of the usual ADA rewards by using 80% of the pool fee to payout extra to delegators. 20% of operator profits are also donated to mental health charities. Mark who is the owner and operator of HUG is an IT professional with over 15 years experience in the IT industry. HUG stake pool runs on dedicated bare metal servers built to IOG recommendations.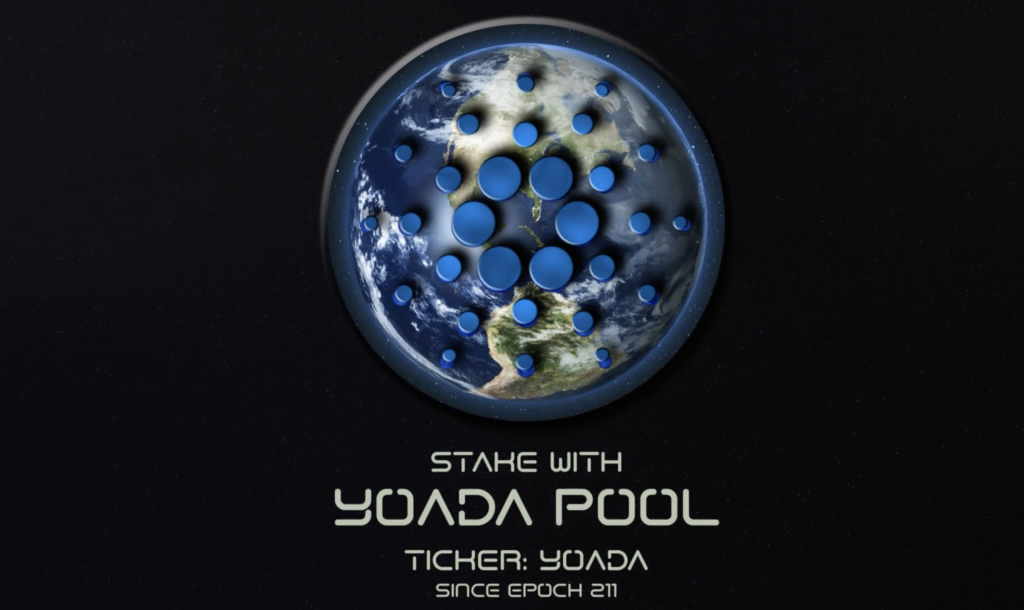 A relay Servers all around the World with professional DevOps experience. 24/7 Monitoring and Support. Top baremetal servers 8cores/32GO. Proud member of the cardano single pool alliance to help decentralized Cardano. Operating since epoch 211.

Welcome to GAME stake pool! 0% Margins until 5M+, 2K $ADA Pledge. The first "stake-to-play" pool with Cardano. They believe that gaming will be the next wave of mainstream adoption into the blockchain space. Cardano is the best ecosystem to utilize in order to bridge that gap. Their goal is to help gamers to learn about the Cardano network and earn some rewards while doing what they love: gaming!

The APEX pool is a stake Pool run by an IT Professional with more than 24 years of experience, with a lot of experience in IT security and IT best practices. The mission of APEX Stake pool is to help and educate the Cardano community, to bring more people in the Cardano ecosystem, and to contribute to the development and decentralization of Cardano. For the contributions to the Cardano Ecosystem, APEX received until now a community delegation from the Cardano Foundation 3 times and from Input Output Global 2 times.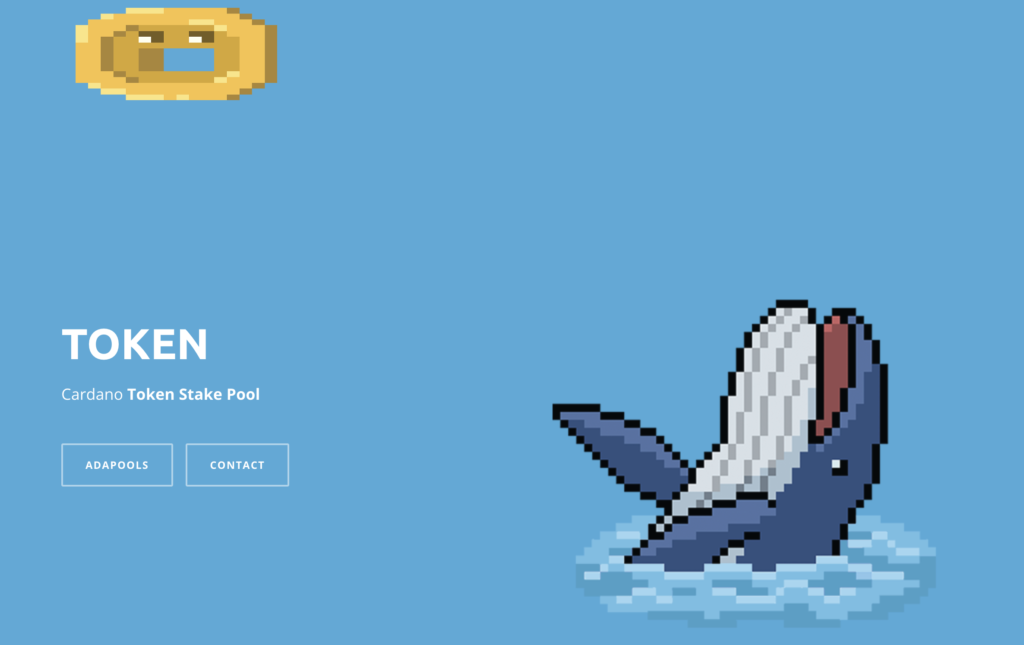 The Token Stake Pool is a member of the Armada Alliance @alliance_armada by operating an arm-based block producer and low-powered bare metal setup in Mexico.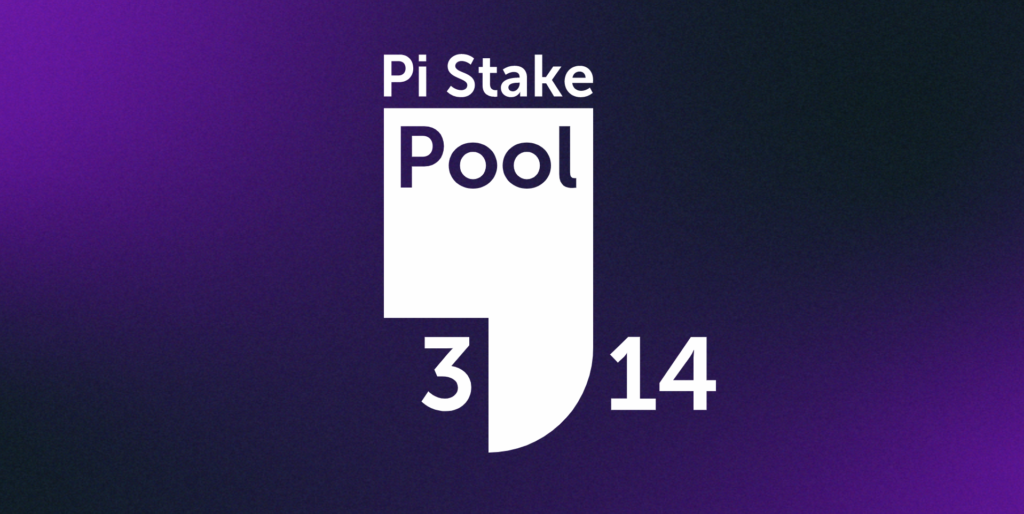 The 314 pool is working hard to uplift the Cardano ecosystem, including building useful dApps, contributing to open source, pushing for integration across the ecosystem, or explaining Cardano concepts in an approachable way. Stake in this pool if you want to support educational content for the ecosystem.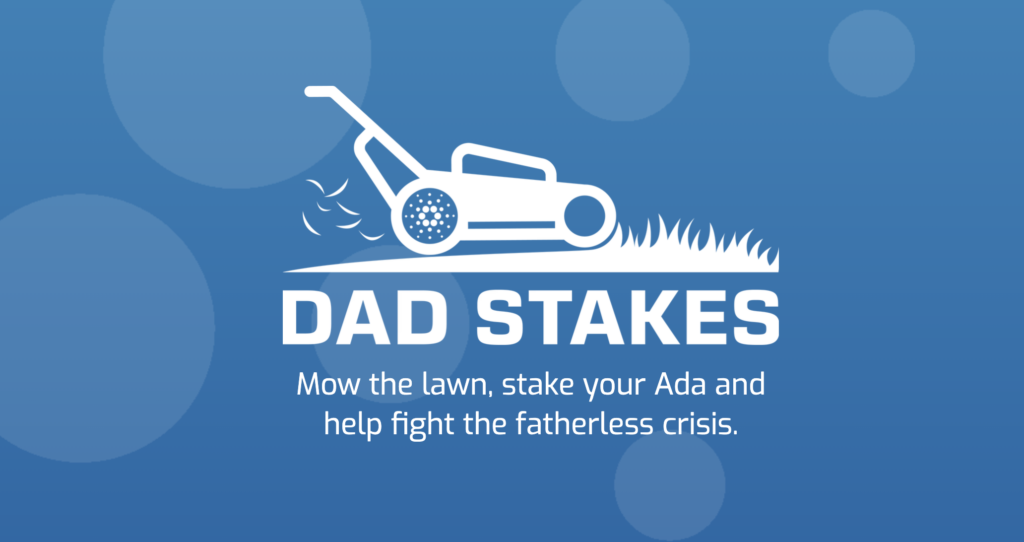 As Dads, the DAD pool thinks that dads are awesome! That's why their mission-driven focus is to help combat the fatherless crisis we face today in modern society. DAD Stake Pool will be donating 10% of our profits to help fight the absence of father crisis. Checkout this infographic for some of the additional risks associated with fatherless homes. One of the best Cardano stake pools for us!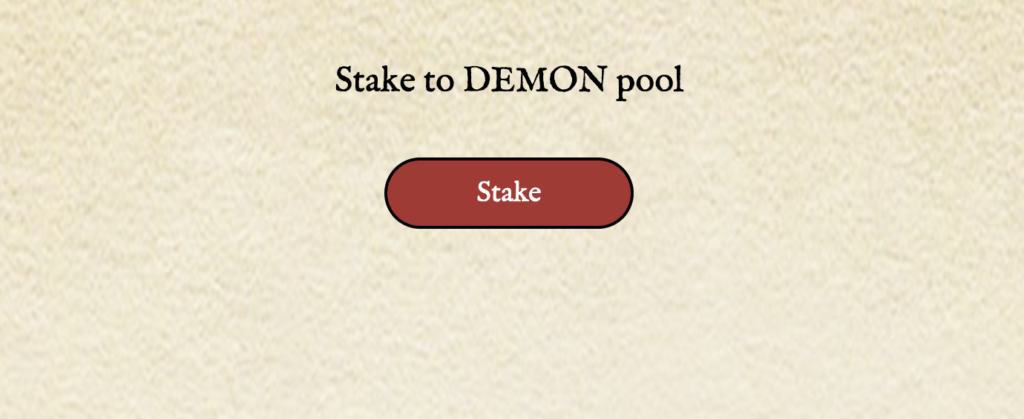 Stake with the Demon pool, in addition to our holders, holders of our friendly projects and ADA holders can earn $demon, with $demon attend ADA/NFT Lottery, Whitelist/NFT Shop.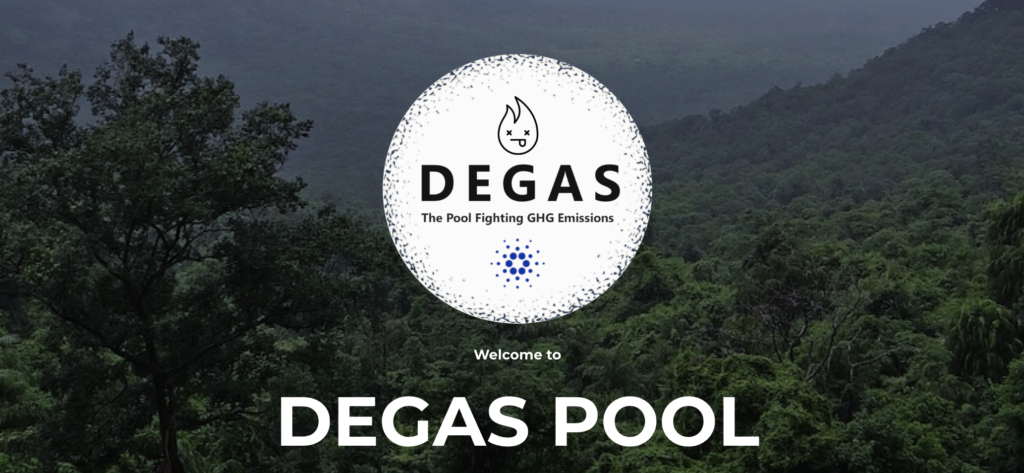 Staking rewards with DEGAS will be used to fight energy waste and reduce GHG emissions with at least 10% of profits donated to selected NGOs and Charities quarterly. They also contribute to support startup projects to reduce CO2 and methane emissions from industrial projects.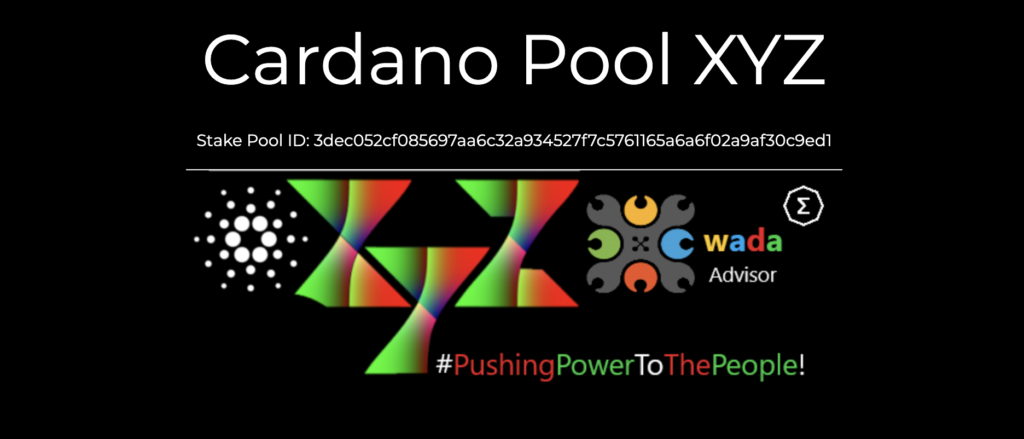 StakePoolXYZ aims to participate in, support, and expand global decentralization of the Cardano blockchain network & ecosystem. Our focus is on Africa, representing it by establishing & linking nodes on servers based in & across African countries. They are a single pool operation, running reliably & securely, minting blocks routinely. XYZ stands for anyone from anywhere. Not about financial gain today, rather financial freedom for all tomorrow.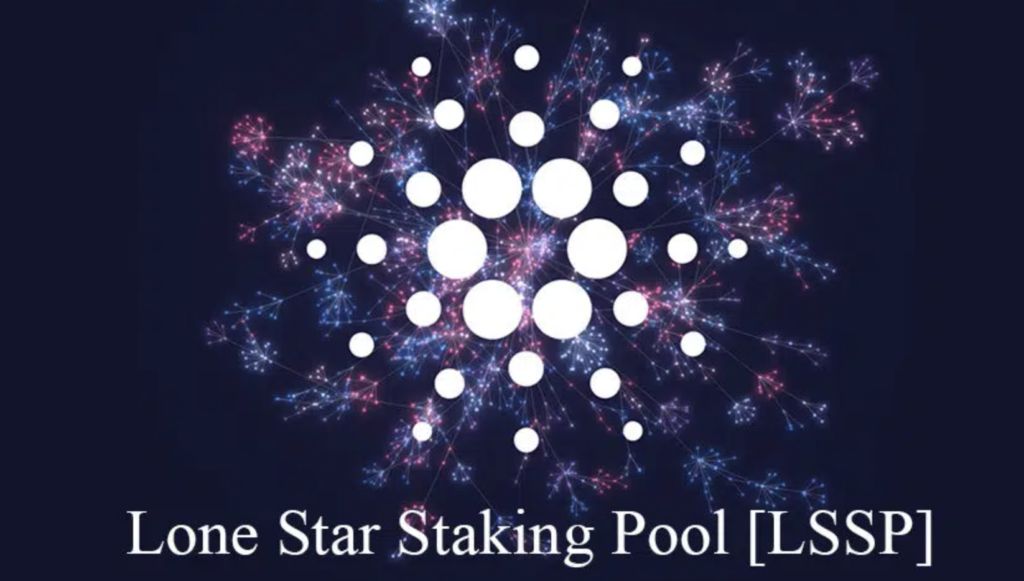 Better than a long description, read their about us page, it's very touching!
Stake ADA to the BIO pool and shape the future of our earth actively by voting for environmental protection projects around the world. You as a delegator choose where and how much of the pool rewards are getting donated to! You can make a difference. The BIO goal is to give environmental and species protection organizations as well as our delegators a voice to support the greatest gift we got: Nature. Their vision is a peaceful world where every being is treated equally and with respect. They truly believe that our future is important and we can only save it by saving our planet. One of the best green Cardano stake pools out there!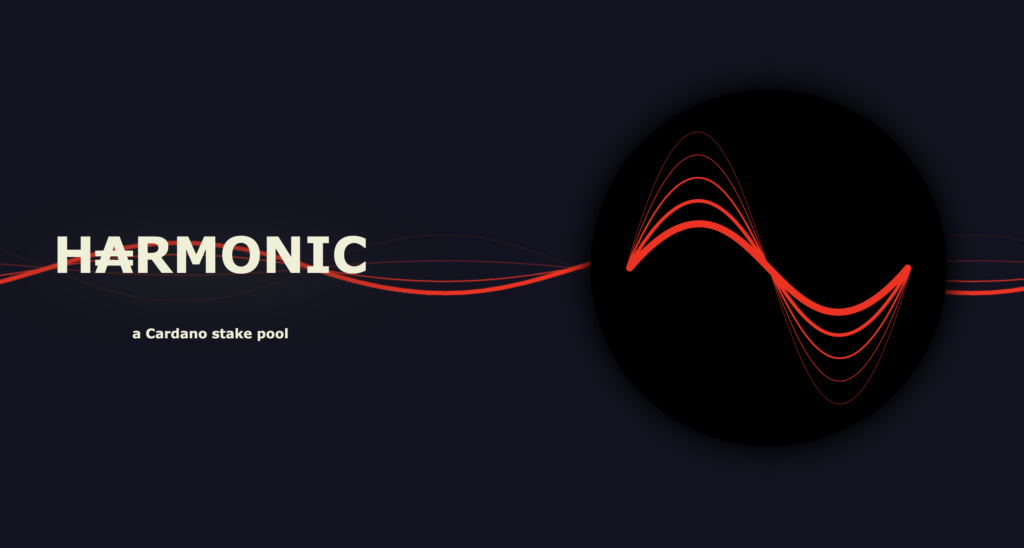 Harmonic's main mission is to allow Developers the best experience on Cardano. They do this by creating opensource tools, that make Cardano integration as easy as an "Hello world". The node uptime near to 100% since the pool has been created translating in minimized number of blocks lost. NO cloud machines. NO centralized servers.
32. Cardano Center Poland (ticker: CCPL) – Article Contributor

A part of Polish Cardano Community Hub, this Single Pool Operator brings a lot of educational content and support for Polish Cardano Community. Thanks to the owners' broad network of contacts, CCPL is able to bring interesting cooperations for delegators, including ISPO like Byron Network. Open for everyone, 0% fee and Cardano Native Tokens – is there a better choice? Feel free to contact them on Twitter for any questions regarding the pool.
33. Amint Stake Pool (ticker: AMINT)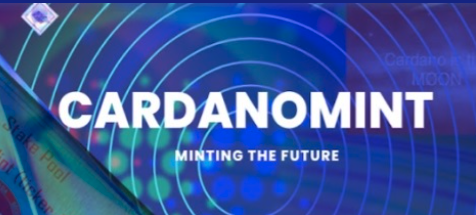 AMINT is a pool of passionate people driving blockchain adoption through education and community engagement. As a Lead Educator & Developer for the CarPool Education System, all delegations with AMINT helps support the development of LIVE & Interactive Learning Workshops, Courses, and consultation for learners and organizations such as TechAlley, BlackFire Innovations, the University of Las Vegas, and numerous others. CarPool educators focus extensively on a wholistic approach to understanding the philosophical and social underpinnings of this technology while guiding every learner through the process of working with this revolutionary technology safely and securely.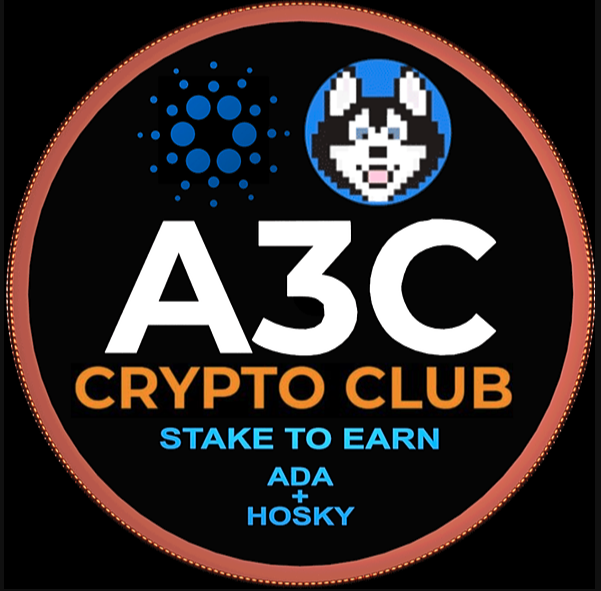 A3C Pool airdrops it's 2.5% margin rewards and popular NFTs. In their spare time they help other SPOs, devs, nft artists with free branding / marketing advice. A3C has also solidified many partnerships which delegators can leverage to get free tokens, i.e. dripdropz, tosidrop, and vending machine. Also, everything they giveway is public knowledge.
35. Bitterbal Stake Pool (ticker: BITB)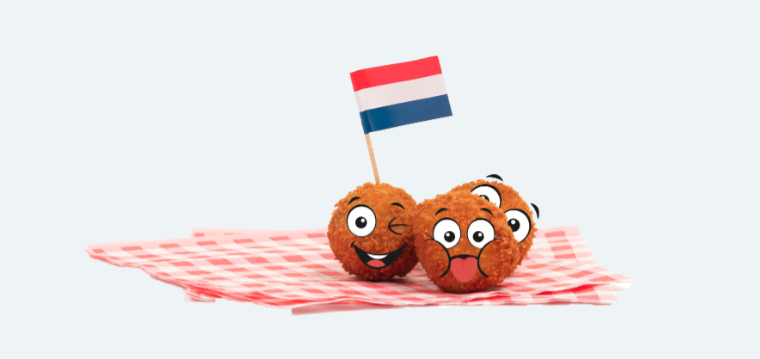 Cardano stakepool which focusses on building the Dutch Cardano Community by creating video and blog content in Dutch. Teaching people about blockchain and Cardano in a simple way. Our stakepool donates to the Dutch Food Bank which collects food surpluses and donates them to people in need. Less food waste and helping people in poverty. So good for people and planet by reducing waste. Stake with us and join the Dutch Cardano Community!
36. Flux Stake Pool (ticker: FLUX)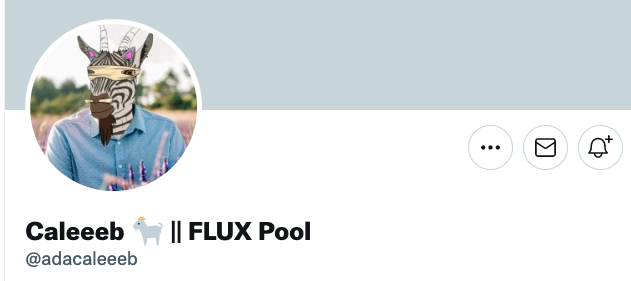 The FLUX pool has been operating since the ITN on Cardano as a single pool operator. They value decentralization of the network and have been using 100% bare metal nodes and relays since inception. Both partners of the pool are highly involved with cardano on a technical and social level working to educate the community.
Thanks for reading.
n.b: this is not financial advice